Top 3 for Medical Devices
If you're looking for an easy and fast way to monitor your blood pressure, the Braun iCheck 7 BPW4500 Wrist Blood Pressure Monitor is a great choice. The Braun Honeywell ThermoScan 5 Ear Thermometer is a great option for keeping an eye on your temperature. And the iLive Smart Digital Body/Weight Scale is a great way to keep track of your weight.
1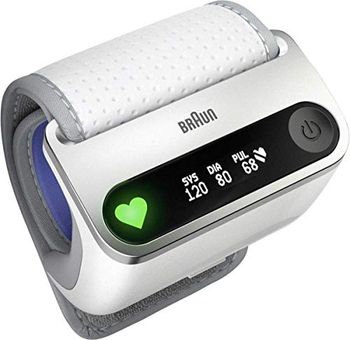 Quick and easy blood pressure measurement with high user comfort. Immediate analysis of your blood pressure using a colour heart symbol based on the World Health Organisation (WHO) guidelines. The system can be easily positioned at the right place on the wrist using the "ball-in-hole" guide. Pleasant and gentle pressure build-up and a faster measurement. Sync with Healthy Heart app for permanent access to your data via Bluetooth - you can see your history using diagrams, calendar views and averages. You will learn more about the effects of your activity on your blood pressure. Share your data by data synchronization.
View
Honeywell ThermoScan 5 Ear Thermometer
2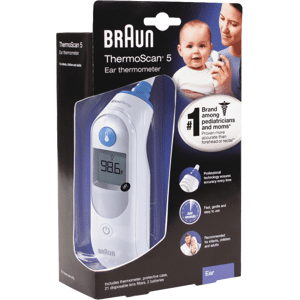 Ear thermometer delivers reliable readings and is perfect for infants. Pre-warmed tip offers repeatable accuracy. Guidance system provides visual and audible reassurance so you know when the thermometer has been positioned correctly. Thermometer is capable of storing eight temperature readings. Reusable & avoids disposables - designed to be used repeatedly, helping you avoid single-use disposables and potentially save money.
View
Smart Digital Body/Weight Scale, Clear, ILFS130W
3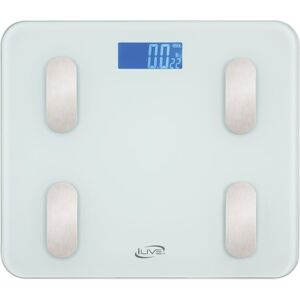 Keep track of your weight loss journey using the iLive Smart Digital Body/Weight Scale. Connect your scale to the free app to monitor weight, BMI, body fat, visceral fat and muscle mass as you seek to improve your fitness. Tempered safety glass platform offers durability. Bluetooth body fat scale measures weight, BMI and BMR. Connect to the free app to monitor weight, BMI, body fat, visceral fat and muscle mass. Body composition scale has a high precision sensor for accuracy. Smart scale has a maximum weight of 396 lb. Backed by the manufacturer's 90-day limited warranty.
View
Medical Devices
For any medical devices, equipement and supplies Product Shopper is the right place to find the products you need. Some examples of basic medical devices anyone should keep at home are thermometers, blood glucose meters and blood pressure monitors. For people needing home care and rehabilitation, more advanced equipment would be required. Home medical equipment is also refered to as durable medical equipment as it's mostly used by non-professionals, appropriate for home usage. Examples would be an infusion pump, a heating pad or a catheter. Next to medical devices and equipment, Product Shopper also offers you a wide range of medical supplies. The selection includes products such as scissors, needles, syringes, gloves, gauze and many more products.
Please select at least 2 products for your comparison
Show comparison