Top 3 for Computer Accessories
Wireless Keyboard and Mouse Combo: The Logitech MX Wireless Keyboard and Space Gray Mouse provides a fast, comfortable typing experience with a familiar layout. The Logitech MX ERGO Plus Wireless Trackball Mouse is a precise and comfortable way to work, with 10 buttons for easy navigation. The Targus Sanho HyperDrive Dual 4K HDMI 10-In-1 USB-C Hub lets you connect to multiple devices and displays with one compact, space-saving device.
1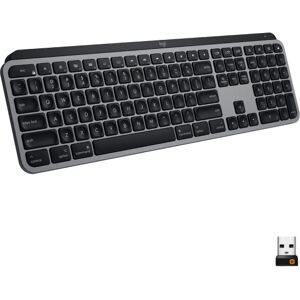 Make documents and send emails with this Logitech MX keyboard for Mac. A 2.4 GHz RF receiver supports wireless connection to your PC, while built-in Bluetooth allows use with mobile devices. Logitech Flow technology enables copying and pasting between devices. This Logitech MX keyboard has a Space Gray finish that complements your Mac, and the backlit keys enable hassle-free typing in the dark. Works with most Macs and iPads. Dual-mode wireless technology provides connection flexibility. Logitech Flow technology transfers text between multiple devices. USB-C port supports charging and connection to modern computers. Customizable function keys simplify coding and creation.
View
MX ERGO Plus Wireless Trackball Mouse 910-005178
2
Free Express Shipping! Logitech MX ERGO Plus Wireless Trackball Mouse 2.4 GHz & Bluetooth Connectivity, 2048 dpi Optical Sensor, 8 Buttons, 4-Way Scroll Wheel, Unique Adjustable Hinge Design, 500mAh Built-In Battery, Unifying Receiver Included, Windows...
View
Sanho HyperDrive Dual 4K HDMI 10-In-1 USB-C Hub, Space Gray, HDM1
3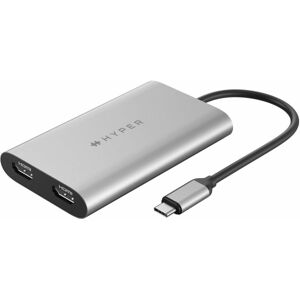 Manage media with ease using the Targus Sanho HyperDrive Dual 4K HDMI 10-In-1 USB-C Hub. This hub offers 10 ports, including 4K HDMI video ports, UHS-I to microSD/SD slots and a USB-C Power Delivery port that allows pass-through charging. Compatible with your MacBook, PC or Chromebook, allowing you to connect to 2 extended monitors for 4K HDMI video. Features 4K 60 Hz and 4K 30 Hz HDMI video ports, a USB-C 100W Power Delivery port, microSD/SD slots, 2 USB-A 5 Gbps ports, a 3.5 mm audio combo jack and more. UHS-I to microSD/SD slots allow uploading and transfer speeds up to 104 Mbps. USB-C 100W PD port allows pass-through charging.
View
Computer Accessories
You have a computer and now you need computer accessories? We have peripherals for virtually all desktop and laptop computers. This covers any equipment that is linked to the computer, such as a bluetooth mouse, keyboard, webcam, drawing tablet, speakers, headset, microphone and a docking station. What accessories you need, depends on how you use your computer. Do you use your computer for basic tasks such as e-mailing and browsing the internet? A standard keyboard and mouse will probably be sufficient. But if you spend hours and hours of working on PC every day, we strongly advise you to choose an ergonomic keyboard and mouse. You can find all of these and more computer accessories at Product Shopper.
Please select at least 2 products for your comparison
Show comparison