Top 3 for Home Appliances
Looking for top-of-the-line home appliances that will make your life easier? Check out our selection of Dyson vacuums, all-in-one washer dryer combos, and electric tumble dryers. With our products, you'll be able to tackle any cleaning job with ease.
1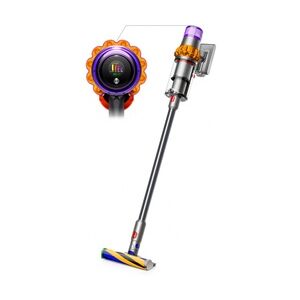 Dyson - V15 Detect Cordless VacuumThe most powerful intelligent cordless vacuum with a laser that reveals microscopic dust. Engineered for whole-home deep cleaning it has suction power run time and tools designed to deep clean your whole home. In Auto mode the Dyson V15 Detect intelligently optimizes suction and run time based on dust level and floor type. A piezo sensor and Dyson DLS technology automatically sense debris level and floor type to adapt suction for the right balance of power and run time when you need it. The Laser Slim Fluffy cleaner head reveals hidden dust on hard floors and the High torque cleaner head with anti-tangle comb adapts to all floor types. The Dyson V15 Detect calculates and categorizes picked-up particles show...
View
2.7 cu. ft. All-In-One Ventless Washer Dryer Combo - 14 Mode(s) - Front Loading - 2.70 ft Washer Capacity - 1300 Spin Speed (rpm) - 120 V AC In
2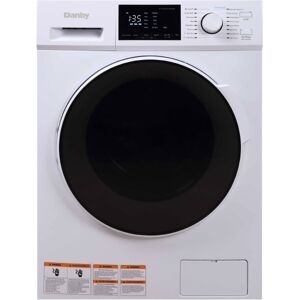 Get the convenience of in-home laundry, even in small spaces, with this 2.7 cu.ft. All-In-One Ventless Washer Dryer Combo by Danby. The compact size (24in) and front-load design give you plenty of options on where to store your unit. Choose between 14 wash cycles and 2 drying cycles to accommodate all your various laundry needs. This washer dryer combo offers My Cycle , a feature that allows you to customize your washing cycle and remember your favorite program for next time. Additional features include a durable stainless steel drum, childproof lock, overflow protection and a time delay function. FEATURES Compact Sizing : 2.7 cu.ft. All-In-One Ventless Washer Dryer Combo Washing And Drying Capacity : 27 lbs (Washing) and 17.6 lbs (Drying)...
View
Compact Electric Tumble Laundry Dryer with Stainless Steel Tub-White
3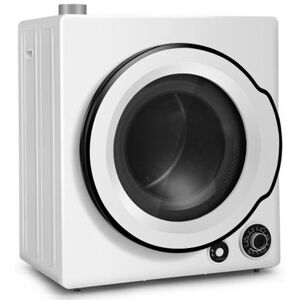 With modern appearance and compact size, this dryer blends well into any space without taking up a lot of space.
View
Home Appliances
Every household needs to have certain home appliances. They can be small appliances or major appliances/white goods. Examples of small home appliances are coffee makers, blenders, waffle irons, toasters or food processors. They are basically small household electrical machines used for e.g. cooking. Moving on to major appliances, these would include for example dishwashers, clothes dryers, refrigerators or air conditioners. Major home appliances are also known as white goods, the general term to refer to large household appliances. At Product Shopper, you will find a wide range of products in our home appliances selection, including both small as well as major home appliances. Have a glance at the products to find what you need!
Please select at least 2 products for your comparison
Show comparison