Top 3 for Mobile Phone Accessories
Shop for all the mobile phone accessories you need to keep your phone charged and ready to go. From USB chargers to wireless charging pads, we have everything you need to keep your phone powered up. Choose from a variety of colors and styles to find the perfect accessory for your phone.
1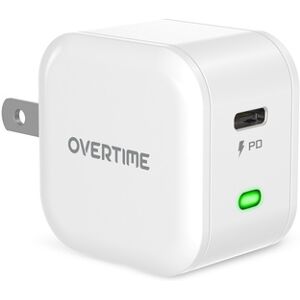 USB C Charger Overtime 20W Fast Charger Type C Wall Charger - WhiteFORWARD THINKING BACKWARDS COMPATIBLENext-generation fast charging with backwards compatibility for the devices you haven't upgraded yet or are passing down to family. Ultra-fast 20W PD charger for 3x faster charging while safely supporting standard charging for any iPhone iPad iPod or AirpodsSMART CHARGINGWith PD 3.0 smart charger recognizes and changes to the power needs of the device being charged. Equipped with LED indicator to let you know this smart 20w fast charger is giving your device the fastest safest charging possible. CONVENIENT PORTABILITYThis compact wall charger is small enough to fit in any bag purse or pocket. The metal prongs fold into the housing to give...
View
F8M978bt Car Universal Phone Mount
2
Car Universal Phone Mount expandable arms hold smartphones up to 6",allows for portrait and landscape positioning
View
Wireless Charging Pad Slim Fast Charger for All Qi Devices Black Single Type C
3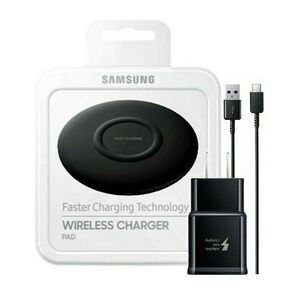 Samsung Wireless Charging Pad Slim Fast Charger for All Qi Devices Samsung Qi Wireless Fast Charger PadTake your wireless charging experience to the next level with the Fast Charge Wireless Charging Pad. The wireless charging pad allows you to charge your Galaxy Note8 Note5 Galaxy S6 edge+ S7 S7 edge S8 S8+ Note 9 Note 10 S9 S9+ S10 S10e S10+ S20 S20 Plus and S20 Ultra devices up to 1.4x faster than standard wireless charging pads reducing total charging time from 0-100% by up to 50 minutes!. Also compatible with Apple iPhone 8 iPhone 8 Plus and iPhone X/Xs/Xr/Xs Max 11/Pro/Max. Using Samsung s Fast Charge technology the pad can transfer a faster charge to the device when used with the optional Fast Charge wall charger. The Fast Charge Wire...
View
Mobile Phone Accessories
You have a mobile phone and you want accessories? Start with a phone case to protect your smartphone against scratches, dirt and other damage. A back cover is a smartphone cover that only protects the back of your device, while a book case also covers your screen. You can also prevent scratches, pits and other damage to the screen of your phone with a smartphone screen protector. Go for a glass screen protector if you want more protection than with plastic. When your phone is empty, you want to charge it immediately. For home or office, choose a charger with cable, a docking station or a wireless charger. If you want to charge your smartphone on the go, a car charger offers a solution.
4.980.746 related products
Please select at least 2 products for your comparison
Show comparison