Top 3 for Shaving & Grooming
Looking for a shaving and grooming routine that is tailored for sensitive skin? Check out these products that will give you a smooth shave without irritation. The Aveeno Therapeutic Shave Gel with Oat for Sensitive Skin is a hypoallergenic gel that provides a close shave. The Nivea Men Aerosol Can Sensitive Cool Shaving Gel is a cooling gel that contains aloe vera to soothe the skin. The Cremo Cooling Shave Cream is a rich cream that contains menthol to cool and refresh the skin.
1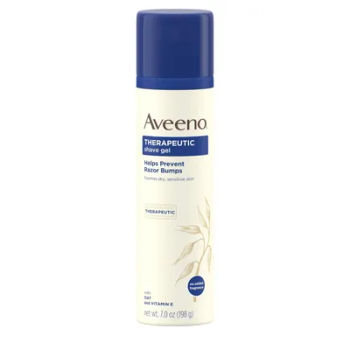 AVEENO Therapeutic Shave Gel with Oat and Vitamin E helps hydrate and protect skin against razor bumps during shaving. Formulated for dry, sensitive skin, this lubricating shave gel provides a close, smooth shave to prevent razor bumps, nicks, and...
View
Men Aerosol Can Sensitive Cool Shaving Gel - 7oz
2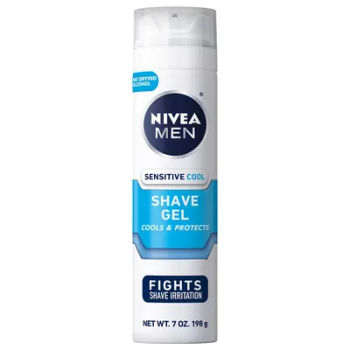 Take care of your skin with NIVEA MEN Sensitive Cooling Shave Gel. This NIVEA shave gel is specially formulated for men with sensitive skin. NIVEA Sensitive Cooling Shave Gel for Men is enriched with Chamomile and Seaweed extracts to calm and leave...
View
Cooling Shave Cream - 6 fl oz
3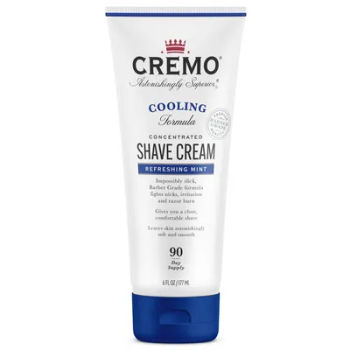 "Crisp and refreshing, our Cooling Shave Cream contains a lively blend of peppermint, menthol and tea tree oil to leave your skin cool and invigorated. Cremo is an exceptional shave cream. Why? Many shave "creams" and gels are foamy formulas full of...
View
Shaving & Grooming
In our shaving and grooming selection, you will find top brands and high quality products for a clean shave, a soft skin and your everyday shaving and grooming routine. However you would like to style your facial hair, you will need the right tools, and Product Shopper is more than happy to provide you with them! From trimming kits to electric shavers, we have got whatever you need for a quick tidy up. Want to step up your shaving and grooming game? Browse through the products and we are sure you will find what you need!
Please select at least 2 products for your comparison
Show comparison