Top 3 for Laptop Computers
Computers are an essential part of life and there are many different types to choose from. Two of the most popular types are Apple and HP. Apple is known for their Macbooks and HP is known for their ProBooks. Both are great for different reasons. The Macbook is great for its design and performance. The ProBook is great for its price and portability.
1

Free Express Shipping! Apple 16.2" MacBook Pro with M1 Pro Chip (Late 2021, Silver) Apple M1 Pro 10-Core Chip, 16GB Unified RAM - 1TB SSD, 16.2" 3456x2234 Liquid Retina XDR Screen, 16-Core GPU - 16-Core Neural Engine, Wi-Fi 6 (802.11ax) - Bluetooth...
View
13.3" ProBook x360 435 G9 Multi-Touch 2-in-1 Notebook 6F7S8UT ABA
2

Free Express Shipping! HP 13.3" ProBook x360 435 G9 Multi-Touch 2-in-1 Notebook 2.0 GHz AMD Ryzen 7 5825U 8-Core, 16GB DDR4 RAM - 512GB PCIe M.2 SSD, 13.3" 1920 x 1080 IPS Touchscreen, Integrated AMD Radeon Graphics, USB 3.2 Gen 2 Type-C, USB 3.2 Gen 1...
View
12.3" Surface Pro 7, i5-1035G4 1.1 GHz, 8GB RAM, 128GB SSD, Platinum
3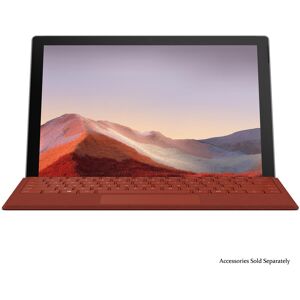 The 12.3" touchscreen 2-in-1 laptop that's ultra-light and versatile - Surface Pro 7 is your endlessly adaptable partner now with faster processing and more connections - plus all-day battery life.Ultra-light and versatileMore powerful than ever, Surface Pro 7 features a powerful Intel Core processor, improved battery and graphics, and more multitasking connections.Connect, create, get comfortableWork and play virtually anywhere. With tablet-to-laptop versatility and better connectivity with USB-C and USB-A ports, ultra-slim and light Surface Pro 7 adapts to you.Ultra-slim and lightStarting at just 1.70 lbs.Work your wayTransforms from tablet to laptop with the...
View
Laptop Computers
Are you thinking about buying a new laptop? You will find the laptop that suits your needs at Product Shopper. We have a wide range of laptops and notebooks. Have you thought about what you will be using your laptop for? Choosing the right laptop is not always easy. You need to choose which processor is powerful enough, how much memory you need, do you want a normal HDD or SSD for storing your files and which inch-sized display do you prefer. Whether you're editing photos or videos, playing games or making reports and watching movies, we're sure you'll find the best laptop at the right price
Please select at least 2 products for your comparison
Show comparison