Top 1 for Comics & Graphic Novels
- X-Men - Spider-Man Marvel Comics: The Untold Story is a fascinating account of the inner workings of the world's most popular comic book company. X-Men and Spider-Man are two of the most popular franchises in the history of the company, and this book gives an insight into the creative minds behind them.
1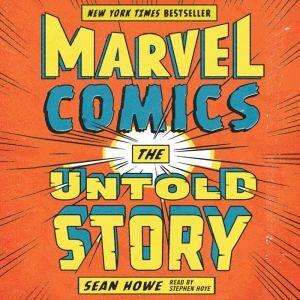 An unvarnished, unauthorized, behind-the-scenes account of one of the most dominant pop cultural forces in contemporary America.Operating out of a tiny office on Madison Avenue in the early 1960s, a struggling company called Marvel Comics presented a cast of brightly costumed characters distinguished by smart banter and compellingly human flaws. Spider-Man, the Fantastic Four, Captain America, the Incredible Hulk, the Avengers, Iron Man, Thor, the X-Men, Daredevil& 8212;these superheroes quickly won children& 39;s hearts and sparked the imaginations of pop artists, public intellectuals, and campus radicals. Over the course of a half century, Marvel& 39;s epic universe would become the most elaborate fictional narrative in history and serve...
View
Comics & Graphic Novels
Comic strip are fun to read, very graphical stories. Originating from being short, humourous little stories in news papers and magazines, they have become more and more popular and turned into a genre of its own. Nowadays, not only cartoon movies have been created from comic strips, but also many hollywood movies have been made about famous comic strip characters, like Superman, Spiderman and Batman. If you are not subscribed to a weekly comic strip, you can also buy them online at Product Shopper. We have a wide collection with all of your favorite comic strip characters.
Please select at least 2 products for your comparison
Show comparison