Top 3 for Operating Systems
Find the right operating system for your computer. Windows 11 comes in Home and Pro versions. Windows 10 is also available. All products are 64-bit and come on a USB flash drive or DVD.
1

Free Express Shipping! Microsoft Windows 11 Home (64-Bit, USB Flash Drive) New Start Menu Position, Widgets, Snap Layouts, Snap Groups, Separate Desktops, Microsoft Teams Integration, Streamlined Microsoft Store, DirectX 12 Ultimate - DirectStorage
View
Windows 11 Pro, 64-Bit, Single License
2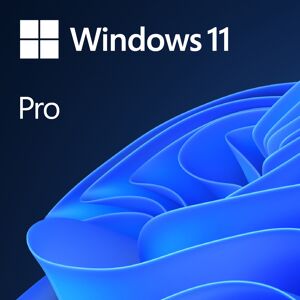 Windows 11 Pro for business is built for hybrid workPowerful for Employees. Consistent for IT. Secure for all.Improve productivity and focusHelp your team stay productive with a more intuitive and personalized user experienceOptimize productivity and screen space in a snapOrganize open apps with pre-configured snap layouts that intelligently adapt to your screen sizeSnap groups remembers your layoutSnap the apps you need into a group and seamlessly return to it even when you open another app or dock and undock your monitor.Productive from the startImprove your focus with a simpler, more intuitive e...
View
Windows 10 Home 64-bit, OEM System Builder DVD KW9-00140
3

Free Express Shipping! Microsoft Windows 10 Home (64-bit, OEM System Builder DVD) Expanded Start Menu, Microsoft Edge Web Browser, Cortana Personal Digital Assistant, Snap Window Enhancements, Multiple Virtual Desktops, Action Center Icon, Touch,...
View
Operating Systems
You have a computer, so you probably need an operating system. This will enable you from being able to run software, have access to your hard disk and screen, and to input your data. You will be able to install applications that make sure that you can do what you want with your computer. There are many operating systems and new versions are being launched every year. The latest version ensures you from the wides variaty of options and tools. Are you using a Windows, Lunix or Apple computer? Let us help you and find the right operating system at the best price.
Please select at least 2 products for your comparison
Show comparison