Top 3 for Carparts
When you're out on the road, you need to be prepared for anything. That's why you need the MSW Heavy Duty Battery Charger - Jump Starter. With 12/24 V and 20/30 A, it's got the power you need to get going. Plus, the diagonal control panel makes it easy to use. To keep your car looking good, you need the DailySale Universal Trunk Cargo Floor Mat. It's made to protect your trunk from dirt, grime, and spills. Plus, it's easy to clean - just vacuum it or hose it down. To protect your car from the sun and scratches, you need the DailySale Outdoor Sunscreen and Scratch-Resistant Car Cover. It's made of a durable, UV-resistant material that will keep your car looking good for years to come.
1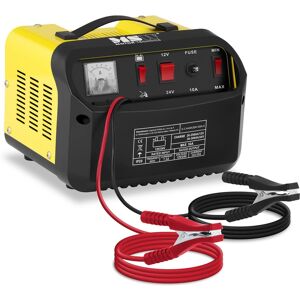 Heavy Duty Battery Charger - Jump Starter - 12/24 V - 20/30 A - Diagonal control panel The battery charger S-CHARGER-50A.3 has a high-powered charging capacity and a reliable jump start function. It charges lead-acid batteries with a capacity of 20 to 300 Ah quickly and in an energy-saving manner, even when they are completely empty. This charger is used in workshops, in the commercial sector, in agriculture as well as for private users. The regular recharging of the car battery inside the vehicle significantly extends its service life. Efficient jump-start with empty batteries Charging power adapted to the needs (MIN/MAX) Quick and reliable charging with up to 30 A Easy switching between 12 and 24 V Integrated power and charging cable Best...
View
Universal Trunk Cargo Floor Mat
2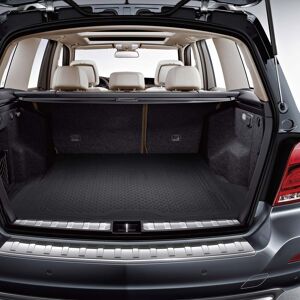 Our trunk mat is made from high-density PVC materials, compact, sturdy, durable, abrasion resistance, stain resistant, heat resistant and waterproof to protect your trunk cargo floor from scratch, wear, tear, dirt, mud, dirt, mud, liquid, hair, etc. Additionally, it adopts double-sided anti-slipping design to helpfully prevent it or cargos on it from any unwanted slipping. It can be used in all seasons and can be cut to snugly fit most sized trunk. Features: Durable Made: Made from high-density
View
Outdoor Sunscreen and Scratch-Resistant Car Cover
3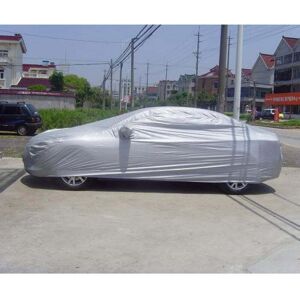 Full Car Cover Indoor Outdoor Sunscreen Heat Protection Dustproof Anti-UV Scratch-Resistant Sedan Universal Suit. Features: It is made up of high quality materials, durable to use. Its surface can effectively block the sun ultraviolet ray irradiation, having a certain degree of protection. It effectively prevent the dust into the car, keeping the car inside and outside clean and tidy. It can protect the surface of car from being scratched. Easy to wash and collect Specifications: Item Type: Car
View
Carparts
Are you looking for parts for your car, like tires, speakers or an alarmset? You have come to the right place! Product Shopper understands how important it is to feel good and comfortable while driving your car, and therefore we have a wide offering of car parts, essentials and accessories. No matter the brand or the type of car you drive, from an Italian, French, German to a Japanese brand, we are sure you can find the car parts you are in need of. Have a browse through the accessories we offer and drive safely!
Please select at least 2 products for your comparison
Show comparison